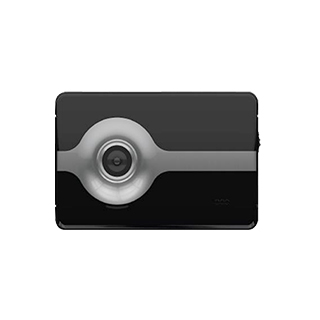 ROADHAWK SMART
Model: CM-M211
Overview
Dash Camera: ADAS (Advanced Driver Assistance System)
• FCWS (Forward Collision Warning System) detects the vehicle ahead and issues early warnings to alert driver for taking a dodge or braking prior to collision.
• LDWS (Lane Departure Warning System) can detect the lane lines and instantly distinguish the relative distance of vehicle and lane lines.
• FVSA (Front Vehicle Start Alarm) informs the driver with alarm when the front car moves forward from standing still.
Features
• 1080p Video Resolution
• 16 GB Card Included
• GPS Receiver
• PC Player Included
• 3-Axis Acceleration Sensor
• 3.5″ Touchscreen