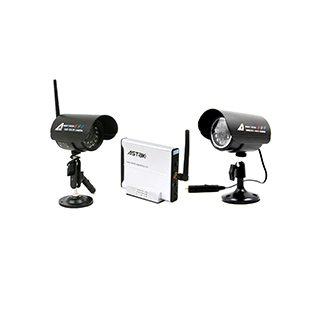 Wireless Security
Model: CM-906D2
Overview
A CCD night vision wireless camera – weatherproof and durable, for outdoor or indoor use. Built-in 27 infrared LED lights enables you to view up to 45 feet at night or in low-light settings. Includes a receiver.
Features
• Weatherproof night vision wireless CCD color camera.
• Built-in 27 Infra-red LEDs to aid nighttime vision.
• Professional quality and durable design just connect to your TV or VCR.
• No wiring needed, easy installation in 5 minutes.
• Built-in sensitive microphone.